Werkstudent im Sales Bereich (f/m/d) in Berlin
Berlin

Please apply here on "OFFICEbbb.de" with the "Apply Now" link/button at the top right.

Werkstudent im Sales Bereich (f/m/d)
In dieser Position unterstützt Du unser Sales Team bei der Planung, Durchführung und Auswertung von vertrieblichen Aktivitäten, insbesondere bei regionalen und bundesweiten Kampagnen.
Du unterstützt uns bei Datenanalysen, Mailings und Postversand von Aktionen. Durch die direkte Kommunikation mit unseren Kunden trägst Du dazu bei, dass wir unsere Leistungen und Zentren bundesweit weiter ausbauen können.
Deine Aufgaben
Direkte telefonische Kontaktaufnahme, sowie Terminvereinbarung mit potentiellen Kunden 
(Email, Post, Telefon, Social Media)
Kontinuierliche Datenaufbereitung und -pflege
Vertragsmanagement (kundenspezifische Aufbereitung, Versand, Überprüfung und Ablage)
Support des Sales Teams bei Messen und Kongressen
Du unterstützt ggf. auch weitere aktuelle Projekte
Das bringst Du mit
Eingeschriebener Student (m/w/x) mit großem betriebswirtschaftlichen Interesse
IT-Affinität und umfassende MS Office Kenntnisse
CRM Erfahrung ist von Vorteil (speziell für SugarCRM)
Eigenverantwortliches und lösungsorientiertes Arbeiten
Die Fähigkeit Menschen zu begeistern
Lernbereitschaft und eine schnelle Auffassungsgabe
Wir bieten Dir
Ein spannendes und abwechslungsreiches Arbeitsumfeld mit modernem Arbeitsplatz in Berlin Mitte
Potentieller Einstieg in den Sales Bereich nach Abschluss deines Studiums
Eigenständiges Arbeiten und flexible Arbeitszeitgestaltung, sowie Mobile Office
Die Möglichkeit auf eine aktive Mitgestaltung des regionalen, sowie überregionalen Sales Bereichs 
Ein innovatives, kollegiales und wachsendes Unternehmen mit Raum zur persönlichen Weiterentwicklung
Die Option, eine praxisnahe Abschlussarbeit mit medneo zu schreiben
Frisches Obst und eine Kaffee Flatrate
Interessiert?
Deine Bewerbung inkl. Lebenslauf und möglicher Eintrittstermin kannst Du uns unter dem "Jetzt bewerben" Button zukommen lassen.
Wenn Du noch Fragen hast, zögere nicht, uns anzurufen oder sogar via SMS anzuschreiben:
People Team
medneo GmbH | Hausvogteiplatz 12, 10117 Berlin 
Phone: +49 170 244 74 91
Zusätzliche Informationen
Stadt Berlin Art der Stelle Student intern Eintrittsdatum Ab sofort
Verantwortlich
Werner Kukolja  
Brief profile of medneo GmbH
medneo hat die bildgebende Diagnostik neu definiert. Unsere Kunden sind Ärzte, Krankenhäuser und medizinische Versorgungszenten, die für ihre Befunde hochwertigste MRT-, CT- oder Röntgenaufnahmen benötigen. Dazu müssen sie keine Geräte besitzen, sondern können in einem "Pay-Per-Use-Modell" auf moderne Infrastruktur und Dienstleistungen von medneo zugreifen. Wir liefern klinische Bilder statt Geräte und nennen es "Radiology as a Service". Ein revolutionärer Gedanke, der bis heute der Schlüssel für das dynamische Wachstum von medneo in Berlin, Brandenburg und international ist.
Für unser starkes Wachstum suchen wir Informatiker für die IT Produktentwicklung und IT-Administration, Betriebswirtschaftler für die Beratung, Medzinisch-technische Radiologie Assistenzen (MTRA) für die Durchführung der Untersuchungen, Support Mitarbeiter und Mitarbeiter für den Empfang.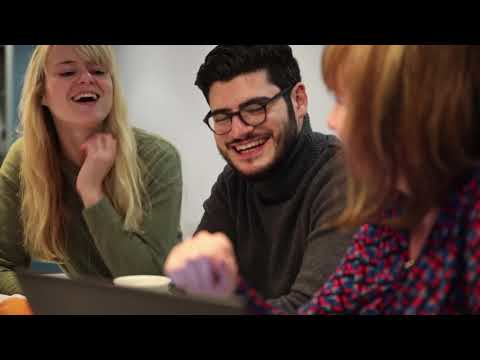 Publication date: 14-09-2019