Erstes Sommerfest der Netzwerktreffen PERSONAL
Wed, 08 May 2019 16:19:55 +0200
Auch wenn das Wetter aktuell so gar nicht nach Sommer aussieht, freuen wir uns auf unser erstes Sommerfest, das wir für die Netzwerktreffen PERSONAL am 23.5. in der studylounge und auf der Terrasse der iba in Leipzig durchführen werden. Zwar werden wir uns an diesem Tag sowohl kalendarisch als auch meteorologisch noch im Frühjahr befinden, doch wir wollen in einem sommerlichem Ambiente zusammenkommen und netzwerken, bevor wir dann in die Sommerpause gehen.
Alle Details zum Sommerfest und zur Anmeldung gibt es hier:
Eventseite SOMMERFEST Netzwerktreffen PERSONAL
Wir sagen herzlich Dank an die iba – Internationale Berufsakademie in Leipzig für ihre Gastfreundschaft und freuen uns schon sehr auf diesen Abend.
Terminkalender für Personaler: Link
xing-Gruppe zum Leipziger Personalforum: Link
---
Other current blog posts of the organization
Leipziger Personalforum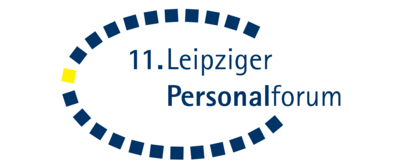 Auf dem Leipziger Personalforum, das am 7. November 2019 zum 11. Mal stattfindet, werden neue Entwicklungen, Ideen und Praxisbeispiele für eine erfolgreiche Personalarbeit vorgestellt und Führungskräfte mittelständischer Unternehmen und Personalexperten zum Erfahrungsaustausch zusammengebracht. Das Leipziger Personalforum ist eine gemeinsame Veranstaltung der IHK zu Leipzig und dem Unternehmerverband Sachsen in Zusammenarbeit mit der ZAW Leipzig GmbH und der Agentur gala royale – special events (Konzeption und Projektkoordination).