11. Leipziger Personalforum – Ein erster Blick ins Programm
Wed, 19 Jun 2019 10:35:16 +0200
Die Programmplanung für das 11. Leipziger Personalforum am 7. November 2019 schreitet voran. In den nächsten Tagen werden auf unserer Homepage die Details zu den Themen und Referenten ständig aktualisiert. Einen ersten Einblick gibt es heute: Ganz besonders freuen wir uns, Ihnen schon jetzt unseren Keynote-Speaker Martin Gaedt ankündigen zu können. Der Provotainer, Innovationsmanager und Buchautor ("ROCK YOUR IDEA!" und "Mythos Fachkräftemangel") wird in seinem Vortrag unter der Überschrift "ROCK YOUR RECRUITING!" neue und überraschende Wege aufzeigen, um Bewerber auf sich aufmerksam zu machen und zu überzeugen.
"Wie erreichen Sie Kandidaten, die gar nicht suchen?" Diese Frage beschäftigt in seinem Vortrag auch Michael Benz, Gründer und Geschäftsführer von whyapply. Er kennt die Do's and Don'ts bei der Ansprache von Talenten, die nicht mehr auf Stellenanzeigen reagieren, und zeigt Alternative(n) auf. 

Wie Kandidaten durch neue Herangehensweisen im Bewerbungsgespräch geöffnet und begeistert werden können, darüber spricht Sandra Linnenbrügger, Führungskräfte- und Karrierecoach. "Routinen aufbrechen – Neue Wege im Bewerbungsgespräch unter Nutzung der Methode LEGO® Serious Play®" heißt ihre PRAXISRUNDE am Nachmittag. So viel sei schon verraten: Es darf gespielt werden!

Den Überblick zum Programm finden Sie hier. Die Anmeldung zum 11. Leipziger Personalforum ist ab sofort hier möglich. Bleiben Sie neugierig!
---
Other current blog posts of the organization
Leipziger Personalforum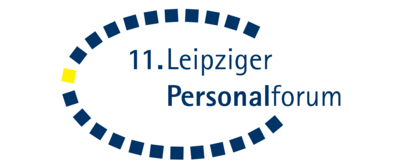 Auf dem Leipziger Personalforum, das am 7. November 2019 zum 11. Mal stattfindet, werden neue Entwicklungen, Ideen und Praxisbeispiele für eine erfolgreiche Personalarbeit vorgestellt und Führungskräfte mittelständischer Unternehmen und Personalexperten zum Erfahrungsaustausch zusammengebracht. Das Leipziger Personalforum ist eine gemeinsame Veranstaltung der IHK zu Leipzig und dem Unternehmerverband Sachsen in Zusammenarbeit mit der ZAW Leipzig GmbH und der Agentur gala royale – special events (Konzeption und Projektkoordination).