20 Jahre Zukunft Personal Europe – und forcont mitten drin
Tue, 01 Oct 2019 10:10:06 +0200
Die Zahl von 20.000 Besuchern belegt, dass die Messe Zukunft Personal Europe in Köln einer der wichtigsten Termine für Personaler im Jahr ist. Natürlich haben wir auch dieses Mal wieder die Gelegenheit genutzt, als Aussteller unsere digitale Personalakte inkl. HR-Prozesse zu präsentieren. Denn die größte Herausforderung für die HR-Abteilungen ist nach wie vor, Verwaltungsaufwand zu senken und Zeit für das Wesentliche, wie bspw. Personalentwicklung und Gesundheitsmanagement zu gewinnen. Welches Fazit wir aus unserer Sicht zur Messe ziehen, lesen Sie in unserem aktuellen Blog-Beitrag.
---
Other current blog posts of the organization
forcont business technology gmbh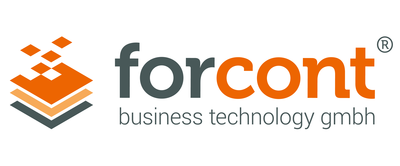 forcont ist ein modernes und hochprofessionelles Softwarehaus. Unser Ziel ist es, einer der führenden SaaS-Anbieter für Enterprise Content Management in Europa zu werden. Bereits heute nutzen mehrere tausend Business-User unsere Cloud-Services. Für unsere Kunden arbeiten wir täglich daran, unsere Produkte und Dienstleistungen zu verbessern, damit geschäftsrelevante Daten und Dokumente zu jedem Zeitpunkt, an jedem Ort und auf jedem beliebigen Endgerät zur Verfügung stehen können. Für diese Arbeit suchen wir Mitarbeiter, die so wie wir bestrebt sind, den Markt anzuführen - mit kreativen Ideen, neuesten Technologien und einem Höchstmaß an Qualität.