Netzwerktreffen Personal am 29. Oktober – Agile Personalentwicklung
Wed, 09 Oct 2019 14:12:10 +0200
Am 29. Oktober wollen wir uns gemeinsam in einem Treffen mit Workshop-Charakter darüber austauschen, wie agile Personalentwicklung die Mitarbeiterbindung und Problemlösungskompetenz stärken kann.
Transformation ist an der Tagesordnung: Die Aufgaben von HR verändern sich rasant, Personalbefähigung wird immer entscheidender. HR kann der relevante Player sein, um die Produktivität im Team und die Zufriedenheit jedes Einzelnen zu fördern.
Laut den Experten von NORWIN Consulting sind soziale Resonanz und kurzperiodische Feedbackzyklen dafür der Schlüssel. Was hat es damit auf sich? Wie kann HR die Personalentwicklung noch gezielter fördern?
Lisa Schöttler und Martin Mascheski von NORWIN Consulting werden praxisnah einen Einblick in Methoden aus dem systemischen Coaching und in agile Arbeitsweisen geben, die Sie als Personaler in Ihrem Arbeitsalltag einsetzen können. 
Datum: 29. Oktober 2019
Thema: Agile Personalentwicklung zur Stärkung von Mitarbeiterbindung und Problemlösungskompetenz
Ort: Telegraph Leipzig ( Dittrichring 18 – 20, 04109 Leipzig )
Experten: Lisa Schöttler und Martin Mascheski von NORWIN Consulting
Ablauf:
ab 18.00 Uhr Einlass
18.30 Uhr Begrüßung, Workshop und Gesprächsrunde
19.30 Uhr Erfahrungsaustausch beim gemeinsamen Abendessen (Selbstzahler á la carte)
20.30 Uhr Ende offizieller Teil
Sie interessieren sich für eine Teilnahme, aber haben keine persönliche Einladung zum Netzwerktreffen erhalten? Senden Sie mir (Maria Sharichin) gern eine Anfrage an: kontakt@netzwerktreffen-personal.de
Link Überblick Netzwerktreffen Personal
Link Rückblick Netzwerktreffen Personal 1 – 14
---
Other current blog posts of the organization
Leipziger Personalforum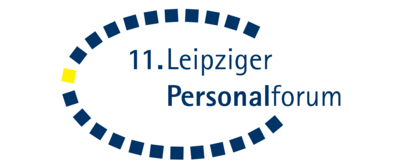 Auf dem Leipziger Personalforum, das am 7. November 2019 zum 11. Mal stattfindet, werden neue Entwicklungen, Ideen und Praxisbeispiele für eine erfolgreiche Personalarbeit vorgestellt und Führungskräfte mittelständischer Unternehmen und Personalexperten zum Erfahrungsaustausch zusammengebracht. Das Leipziger Personalforum ist eine gemeinsame Veranstaltung der IHK zu Leipzig und dem Unternehmerverband Sachsen in Zusammenarbeit mit der ZAW Leipzig GmbH und der Agentur gala royale – special events (Konzeption und Projektkoordination).