Illumina to Share their Data Virtualization Journey at Gartner Catalyst Conference in San Diego
Sun, 19 Jan 2020 13:09:05 +0100
WHO: Denodo, the leader in data virtualization software, today announced that Illumina, one of the most prominent global biotech companies, will share how they built a semantic layer across their entire data landscape using data virtualization on August 12, 2019. Mike Sofen, Senior Staff Data Architect at Illumina, will present "Data Virtualization in Support of Data Architectures and Analytics."
WHAT: Illumina deployed Denodo to drive the holy grails of data unification and consolidation. They created a universal semantic layer on top of their entire enterprise data landscape to be able to seamlessly run their cross-platform data analytics, machine learning and AI. On top of that, Illumina is an FDA and SOX regulated company, requiring a lot of extra consideration around solving security, permissions and deployments. Attend this session to learn how Illumina runs analytics and data architecture with the help of data virtualization while complying to stringent regulatory constraints.
WHY: Data virtualization, and the Denodo Platform in particular, marks a paradigm shift in the approach that organizations take towards accessing, integrating, and provisioning the data required to meet business goals. The Denodo Platform simplifies data access from a myriad of legacy and modern data sources including social media, streaming data, unstructured web data, making critical business information immediately available to end users and consuming applications. Denodo's data virtualization innovations, including dynamic data cataloging, dynamic query optimization and in-memory massive parallel processing make the analytics journey compelling.
WHEN: The Gartner Catalyst Conference opens on August 12th, 2019. Mike Sofen will deliver the Illumina case study on Monday, August 12th at 6:30 pm.
WHERE: TechLive Theater 1, Manchester Grand Hyatt San Diego, One Market Place, San Diego, CA 92101
Please Tweet: https://buff.ly/2MbLiGC
---
Other current blog posts of the organization
Denodo Technologies GmbH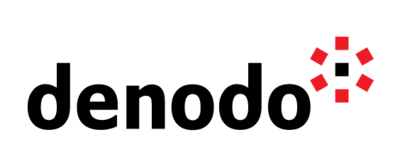 Denodo, eine Gemeinschaft, in der jeder eine Leidenschaft für Daten hat. Datenzugriff, -integration und -verteilung sind mit Denodo zehnmal schneller und zehnmal günstiger als mit jeder anderen Middleware-Lösung. Seit mehr als zehn Jahren erfahren unsere Kunden, wie effektiv der "Faktor 10" für Datenintegrationsprojekte ist. Egal ob es sich um unternehmensweite Data-Lakes, Zugriffsebenen auf Firmendaten, logische Data-Warehouses, geteilte Datenservice-Ebenen, Portale mit offenen Daten, Einzelansichten von Unternehmenseinheiten oder andere handelt.