Senior Key Account Manager (f/m/d) in Berlin
Berlin

Please apply here on "OFFICEbbb.de" with the "Apply Now" link/button at the top right.

Senior Key Account Manager (f/m/d) – Technology Scale-up
Die Twinner© Group bietet ab sofort eine herausfordernde Position als Senior Key Account Manager (f/m/d) im Homeoffice.
Twinner© ist ein stark disruptives Automotive-Startup. Twinner© produziert digitale Twinns© von Fahrzeugen. Die Qualität ist bahnbrechend, sodass Entscheidungen getroffen werden können, ohne das Auto jemals physisch gesehen zu haben. Dies umfasst den Handel, die Versicherung, die Finanzierung, die Inspektion, die Bewertung und den Umzug von Autos. Twinner© bringt Transparenz und Vertrauen in Autotransaktionen. Dies verändert die Mechanik der gesamten Branche. Wir sind weithin als führender Branchen Disruptor anerkannt (z. B. von PriceWaterhouseCoopers, Digital Insurance Agenda, Deutsches Fernsehen Galileo (Pro7), Autobild). Zu unseren Kunden zählen weltweit bekannte Marken aus dem Automobil-Ökosystem wie Händler, OEMs, Marktplätze usw. Wir sind europaweit tätig und expandieren ins Ausland.
Die Twinner© Gruppe besteht aus über 150 Teammitgliedern in 4 Büros (Halle/Saale, Leipzig, Berlin, Budapest). Wie in jedem modernen Technologieunternehmen findest Du ein leistungsfähiges, faires und dynamisches Arbeitsumfeld vor.
Aufgaben
Eigenständige Betreuung von nationalen und internationalen (Key) Accounts in der Bereichen OEM, Importeure, Banken, Leasinggesellschaften und Automobilen Compounds
Operative und strategische Entwicklung der Accounts
Neukundenakquise und Teilnahme an Ausschreibungen
Erarbeitung individueller und kundenorientierter Dienstleistungsangebote, Präsentationen und Kalkulationen 
Entwicklung und Umsetzung von Rahmenverträgen, Konzepten und Strategien inklusive der Akquisitions- und Abschlussgespräche 
Erstellung von Branchenanalysen und der Entwicklung von Handlungsempfehlungen
Monitoring, Nachverfolgung und Kontrolle relevanter Geschäftsprozesse sowie der Umsatz- und Ergebnisentwicklung für die zugeordneten Accounts 
Kontinuierliche Marktbeobachtung, Durchführung von Markt- und Wettbewerbsanalysen zur Identifikation neuer Geschäftsfelder und Ausschöpfung des Marktpotenzials 
Aufbau und Pflege eines werthaltigen Netzwerks in den jeweiligen Zielgruppen
Projektmanagement
Qualifikationen
Abgeschlossenes Studium der Betriebswirtschaftslehre oder eines vergleichbaren Studiengangs
Mindestens 3 -6 Jahre fundierte Berufserfahrung im (Key) Account-Management oder Vertrieb in den Bereichen Automotive, Leasing oder Compounds
Erfahrung im Vertrieb von Services oder Dienstleistungen und Umgang mit globalen Key Accounts sind von Vorteil
Spaß am Kundenkontakt und der Kontaktaufnahme zu neuen Key Accounts
Verständnis von Matrixorganisationen und Erfahrung in der Zusammenarbeit im multikulturellen Umfeld
Projektmanagementerfahrung
Routinierter Umgang mit den gängigen MS Office Anwendungen   
Unternehmerische und logische Denkweise verbunden mit einer selbstständigen, proaktiven, lösungsorientierten und strukturierten Arbeitsweise
Zielstrebigkeit und Umsetzungsstärke in der Geschäftsentwicklung
Hohe Kundenorientierung und serviceorientierte Dienstleistungsmentalität
Ausgeprägte kommunikative Stärke, Durchsetzungsfähigkeit, kombiniert mit einem souveränen, professionellen Auftreten
Analytisches Denkvermögen
Hohe Flexibilität und Reisebereitschaft
Sicher in deutscher und englischer Sprache in Wort und Schrift
Benefits
Herausfordernde Aufgaben und selbstständiges Arbeiten in einem international ausgerichteten Unternehmen auf Wachstumskurs
Ein attraktives Vergütungspaket
Verschiedene Benefits wie bspw. interessante, auch abteilungsübergreifende Weiterbildungsprogramme (Peer-Learning)
Gutes Onboarding und Mentorship
Eine freundliche, offene Teamkultur, ein faires und achtsames Miteinander sowie internationale Kollegen und Partner
Das klingt interessant für Dich? Dann bewirb Dich gern via Email, xing oder Linkedin mit Angabe Deines Gehaltswunsches und frühestmöglichen Eintrittstermins. Du hast Fragen zur Stelle und dem Unternehmen? Kontaktiere uns einfach:
Annett Schmidt
Senior Executive Recruiting Manager
Email: jobs@twinner.com
Phone: +49 172 6330 513
www.twinner.com
Brief profile of Twinner Group
Twinner© is a deeply disruptive automotive startup. Twinner© produces Digital Twinns© of cars. The quality is truly game changing that decisions can be made without ever physically seeing the car. This includes trading, insuring, financing, inspecting, valuating and moving cars. Twinner© brings transparency and trust to automotive transactions. This changes the mechanics of the entire industry. We are widely recognized as a leading industry disruptor (e.g. by PriceWaterhouseCoopers, Digital Insurance Agenda, German TV Galileo (Pro7), Autobild).  
Our clients include globally known brands from the automotive ecosystem like dealers, OEMs, marketplaces etc. We are operating in Europe and are expanding abroad. The Twinner© Group consists of over 150 team members in 4 offices (Halle/Saale, Leipzig, Berlin, Budapest). As in any modern technology company you will find an empowering, ambitious and dynamic work environment.  
Wir suchen Kandidaten, die die Zukunft der Automobilbranche mitgestalten wollen und Digitalisierung leben. Jeder Mitarbeiter kann bei uns seine eigenen Ideen ins Unternehmen und die Prozesse einbringen. Bei Interesse freuen wir uns über Deinen Lebenslauf und Zeugnisse.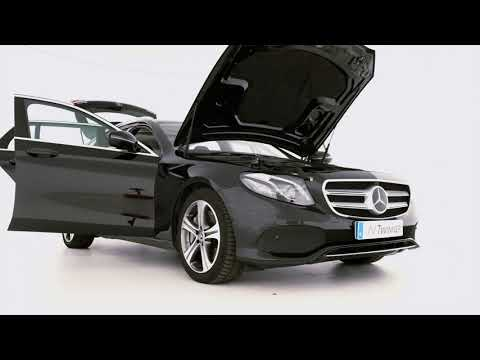 Publication date: 19-11-2021