Booker im Sales (m/w/d) Leipzig/Remote - Großraum Berlin mit Mobile Office
Berlin

Please apply here on "OFFICEbbb.de" with the "Apply Now" link/button at the top right.

Bist Du eine kommunikative Persönlichkeit, die Spaß am aktiven Austausch mit Kunden hat und mit viel Herzblut und Leidenschaft für Sales brennt? Dann bist Du bei uns genau richtig! 
Du unterstützt unser Sales-Team im täglichen Business und sorgst mit deinem Know-how und Gespür am Telefon dafür, dass die Kalender aller Account Manager gefüllt sind. Kein Kunde kommt an Dir vorbei.
Was sind meine Aufgaben?
Telefonische Ansprache von Bestandskunden für Terminvereinbarungen
Einführung sowie Platzierung neuer Händlerbund Produkte
Unterstützung unserer Account Manager
Mitarbeit und Gestaltung von Arbeitsabläufen
Was bringe ich mit?
Viel Freude am Kundenkontakt, eine entschlossene und kommunikative Persönlichkeit, sowie ein überzeugendes sicheres Auftreten am Telefon 
Erfahrung im Vertrieb sind kein Muss, aber von großem Vorteil
Selbstständige, strukturierte Arbeitsweise und eine vertriebliche und wirtschaftliche Denkweise
Das Bedürfnis das digitale Kundenerlebnis zu optimieren
Kommunikationssichere Deutschkenntnisse in Wort und Schrift 
Was erwartet mich?
Ein sehr innovatives, modernes Unternehmen - Vorreiter und Spezialist im E-Commerce
Eine offene und kollegiale Unternehmenskultur, in der Engagement und Eigeninitiative gelebt wird
Attraktive Büroräumlichkeiten, flexible Arbeitszeitgestaltung sowie ein professionelles Mobile Office Konzept; keine Arbeit am Wochenende und an Feiertagen
Work-Life-Balance - unter anderem kostenfreies Fitnessstudio und Freizeit Area mit Tischtennis und Airhockey
Jeden Tag frisches Obst, Gemüse und Getränke wie Kaffee, Kakao und Wasser im Büro
Teamevents, Gesundheitsvorsorge mit verschiedenen Sportkursen, ein Zuschuss zum LVB Job Ticket und betriebliche Altersvorsorge
Wie bewerbe ich mich?
Nutze die Möglichkeit dich direkt online als Booker (m/w/d) über unser Bewerbungsformular zu bewerben. Falls du Fragen zu diesem Stellenangebot hast, wende dich bitte per E-Mail an unsere Recruiterin Lisa Winkler: job@haendlerbund.de.
Hinweis: Trotz Covid-19 sind wir als Händlerbund weiterhin wie gewohnt im Arbeitsalltag tätig - aktuell hauptsächlich digital aus dem Mobile Office. Wir stellen weiterhin neue Kollegen und Kolleginnen ein und freuen uns über deine Bewerbung. Das erste Kennenlernen findet virtuell statt und beim darauffolgenden persönlichen Gespräch vor Ort halten wir genügend Abstand und sind mit einem Hygienekonzept vorbereitet. Das Onboarding erfolgt zum größten Teil Remote. Auch in der Zukunft wird es bei uns den Remote-First Ansatz geben, sodass du die größtmögliche Flexibilität bei der Wahl deines Arbeitsplatzes hast.
Brief profile of Händlerbund Management AG
Händlerbund - einfach. sicher. handeln.
Wir unterstützen Unternehmen dabei, im E-Commerce erfolgreich zu sein. Sicherheit und Vertrauen bieten Unternehmern die Grundlage, mit ihrem Geschäft nachhaltig zu wachsen und sich zu entwickeln. Mit unserer Kompetenz und Leidenschaft liefern wir Lösungen und Orientierung für die täglichen Herausforderungen der E-Commerce-Branche.
Unsere Geschäftsbereiche:
Legal | Trust | Marketing & E-Commerce | Finance | IT | Service | Sales | Company Management
Rechtssicherheit - Dank hervorragend spezialisierter Rechtsanwälte

Unterstützung - Im Rahmen einer starken Vertretung und großen Community für den E-Commerce.

Lösungen - Durch technische Tools, die den Händler-Alltag möglichst einfach gestalten.

Weiterbildungen - Im Rahmen von Konferenzen, Messen und der E-Learning Plattform des HB Campus.

News - Aus dem festen Redaktionsteam für drei Newsportale.

Kooperationen - Die wir im 360 ° E-Commerce Netzwerk mit über 80.000 geschützten Onlinepräsenzen, Partnern und Dienstleistern eingehen.
Spitzenleistungen in der Rechtsberatung werden durch motivierte und ehrgeizige Mitarbeiter möglich. Unseren Teamgeist und unsere Innovationsfähigkeit erhalten wir, indem wir die nötigen Freiräume zum Denken schaffen. Um uns stetig weiterzuentwickeln, suchen wir motivierte Talente u.a. aus den Bereichen Marketing, IT, Sales, Kundenservice und Recht.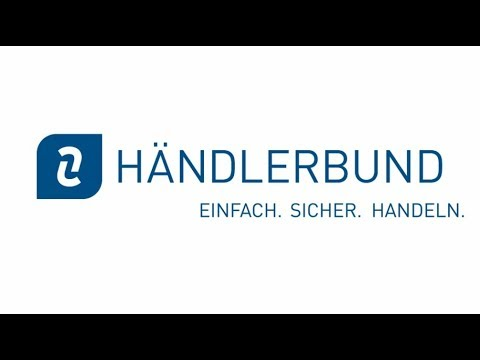 Publication date: 22-07-2021