Berlin
Administrative Assistant (gn) to the CFO | part time
Berlin

Please apply here on "OFFICEbbb.de" with the "Apply Now" link/button at the top right.

Job Function
Finance
Warum SoftwareONE?
About SoftwareONE:
We are a leading global provider of end-to-end software and cloud technology solutions, headquartered in Switzerland. Our 8,700 employees support our approximately 65,000 customers in their digital transformation. This includes to help with the design and implementation of the whole technological strategy, being a trustful partner by purchasing the optimal software and cloud solution and managing and optimising the software inventory.
Every company that provides such a high level of service to its customers, needs to have solid structures itself. That's why we are constantly looking for new talents to join our internal teams.
Find a new opportunity for yourself as soon as possible in our Global Finance Department:
Administrative Assistant (gn) to the CFO | part time
parttime (20h)| Germany | remote is an option
In a nutshell:
The Assistant is responsible to provide a high level of administrative support and personal assistance to the CFO. This position will proactively coordinate, manage and keep the CFO on track with schedules, projects and commitments. The Assistant works directly for the CFO and liaisons with the senior executives and other stakeholders for optimal results.
Das Aufgabengebiet
Assist in planning and organizing meetings by taking responsibility for assembling the agenda, location, meeting technology based upon participant needs and all other meeting logistics

May further prepare meeting briefing documents by taking and disseminating notes and formulating post meeting action item lists

Responsible for making global travel arrangements, including processing Visas

Carefully consider and decide the optimum travel arrangements and itinerary for calendared meetings and reconciling trip expenses in a timely matter

Assist with formatting, editing and consolidation of presentations and other documents
Leverage your administrative expertise to be 2 steps ahead of your executive - your job will be to problem solve and intuitively understand priorities
Kenntnisse und Fähigkeiten
your knowledge and experience
Experienced in similar roles 
Excellent computer skills (Excel, Power Point, Visio and Outlook)
Ability and motivation to learn something new on a regular base
Excellent Communication Skills (written and verbal) to interact with all levels of company personnel and numerous people in a professional manner
Business fluent English skills 
your personality
You identify yourself with the values of our company
A person of great flexibility, passion and proactivity
Enthusiast about helping others and supporting them to be successful
Strong organizational skills and being able to prioritize demands
Be able to influence others to meet deadlines
Be able to keep calm under pressure
A high degree of discretion and integrity 
A good sense of time management
Have excellent attention to detail
Being confident and extremely proactive
Das haben wir zu bieten
Lived corporate values for an appreciative and supportive working atmosphere
Modern technical equipment for flexible and location-independent working
An employee share and recommendation program
Free language lessons (also possible during working hours)
Further training support in the form of grants and special leave days
Individual offer of internal coaching and psychological counseling
Team events and company parties
Lottery for Bundesliga tickets
Individual dress code and free supply of fruit, drinks and rolls
30 days of vacation
Lease a Bike
20% subsidy for company pension plan
and many more
* not all benefits available while working from home 
Interessiert?
If yes, we are looking forward to receiving your compelling application documents, including information on your availability (notice period) and salary expectations. Please use our online form to apply.
If you have the feeling that the position does not suit you... 
... you can still choose between two further options:
You submit your application and together we have a look on other open jobs that might be a better match with your wishes and skills. Perhaps we can find another opportunity to starting your journey at SoftwareONE.
You know someone who is even better suited for this job? Then feel free to use our referral program: Send us the application of your contact and receive a cash bonus if your referral is successful. (You can find more information about our program ConnectONE here).
#LI-NR
Finance
, Englisch, Strategie,
Partner
, Assistent,
Management
,
Designer
,
Manager
,
HR-Manager
, OFFICEbbb.de, Empfehlungsbund
This Job resp. positions as 'Administrative Assistant (gn) to the CFO | part time' is vacant in following addresses: 12489 Berlin .
Brief profile of SoftwareONE Deutschland GmbH
SoftwareONE mit Sitz in der Schweiz ist ein führender globaler Anbieter von End-to-End Software- und Cloud-Technologielösungen. Mit Kompetenzen entlang der gesamten Wertschöpfungskette ermöglichen wir es unseren Kunden, ihre kommerziellen, technologischen und digitalen Strategien ganzheitlich zu entwickeln und umzusetzen. Wir unterstützen bei der Modernisierung von Anwendungen und der Migration geschäftskritischer Workloads in Public Clouds und verwalten und optimieren gleichzeitig die zugehörigen Software- und Cloud-Bestände sowie deren Lizenzierung. Unsere Angebote sind über die eigenentwickelte digitale Plattform PyraCloud verbunden, die Kunden datenbasierte Informationen zur Verfügung stellt.
Mit rund 8'300 Mitarbeitenden und Vertriebs- und Dienstleistungskapazitäten in 90 Ländern bieten wir rund 65'000 Geschäftskunden Software- und Cloud-Lösungen von mehr als 7'500 Herstellern. Die Aktien von SoftwareONE (SWON) sind an der SIX Swiss Exchange notiert.
Unsere Mitarbeiter:innen sind unser größtes Kapital!
Deshalb unterstützen wir unsere Kolleg:innen, investieren in ihre Weiterbildung und fördern ihre professionelle Entwicklung. Work-Life-Harmony ist für uns ein zentrales Thema –wir streben nach einer optimalen Verknüpfung beider.
Unsere Core Values bilden unsere DNA - daher sollte sich jede/r Mitarbeiter:in auch mit diesen identifizieren können. Mitarbeiter:in der SoftwareONE sind bereit, die Extrameile zu gehen und unsere Zukunft intelligent und engagiert mitzugestalten. Denn wir stehen nie still auf der Suche nach den besten Lösungen und innovativsten Dienstleistungen. Wir konzentrieren uns jetzt und in Zukunft auf ein gemeinsames Ziel: Wir machen für unsere Kunden den Unterschied!
Und wir wachsen stetig. Daher freuen uns über neue Kolleg:innen in u.a. folgenden Bereichen: IT (Cloud, Engineering, Softwareentwicklung, Product Mangement, Agile Coaching...), Finance, Marketing, HR, Legal und Sales.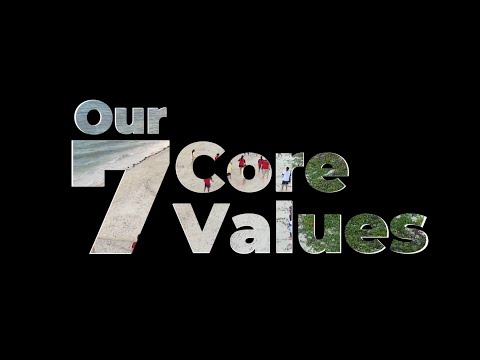 Publication date: 20-06-2022