Professional
Berlin (Hybrid)
Flexible hours
up to 30 days of vacation
Product Manager - Car Sales Platform (f/m/d) in Berlin
Berlin

Please apply here on "OFFICEbbb.de" with the "Apply Now" link/button at the top right.

Twinner© Group is offering this position at
Leipzig or
Halle (Saale) or
Berlin or
remote, with weekly visits to one of the German offices
Twinner brings trust and peace of mind to the automotive industry. We power safe and transparent car transactions around the world by making the true value of a car easily accessible to everyone. 
We are aware that great candidates don't always have every qualification mentioned here. If you're passionate for the role, please apply.
What we offer
Growth – to continuously shape a unique, hardware- and software-based product
Empowerment – to be involved in key technological decisions
Collaboration – to work with international teams and different cultures
Commitment – to be part of a passionate, driven environment
Benefits
Structured Onboarding with Mentor
Annual Equipment Budget
Flexible working hours
Remote Work or Flexdesk Offices
Open and Agile Feedback Culture
Internal Trainings and Peer Learning
30 Vacation Days
Your responsibilities
Drive product strategy
Shape the roadmap ensuring a smooth and seamless end-to-end experience for C2C and C2B business
Communicate and drive alignment for our vision and roadmap with internal stakeholders and leadership
Define integration strategy, document requirements, and prepare decisions for right prioritizations against the integration roadmap
Sharply focus on maintaining scalability, supportability, and reliability across our integrations
Take our product to the next level
Use data and other common product methodologies (e. g. business model canvas, value proposition canvas, du-pont-scheme)
Ensure clear decisions are taken and communicated during technical discussions
Work closely with our cross functional team through design, development, testing, release, and operation of the product to ensure its quality and successful delivery
Your profile
Several years in customer-focused product management
Experienced manager and part of technical interdisciplinary teams
In-depth understanding of how to successfully launch complex products or services
Analytical mind - you use data to backup ideas and assumptions, develop insights and recommendations and define and measure success metrics
Proficient user of Product Management tools
Target group expert
Self-driven, strategic negotiator, with a knack for conflict management
Fluent in English and German
Nice To Haves
Domain Experience of products and service strategy in platforms like autoscout24, mobile.de, ebay-Kleinanzeigen or similar
If you have any questions, feel free to reach out to Maria Siemoleit via jobs@twinner.com.
Produktmanager, Produktmanagement, Strategie,
Management
,
Manager
, OFFICEbbb.de, Empfehlungsbund
This Job resp. positions as 'Product Manager - Car Sales Platform (f/m/d)' is vacant in following addresses: 10553 Berlin bei/in Kreisfreie Stadt Berlin .
Brief profile of Twinner
Twinner© is a deeply disruptive automotive startup. Twinner© produces Digital Twinns© of cars. The quality is truly game changing that decisions can be made without ever physically seeing the car. This includes trading, insuring, financing, inspecting, valuating and moving cars. Twinner© brings transparency and trust to automotive transactions. This changes the mechanics of the entire industry. We are widely recognized as a leading industry disruptor (e.g. by PriceWaterhouseCoopers, Digital Insurance Agenda, German TV Galileo (Pro7), Autobild).  
Our clients include globally known brands from the automotive ecosystem like dealers, OEMs, marketplaces etc. We are operating in Europe and are expanding abroad. The Twinner© Group consists of over 150 team members in 4 offices (Halle/Saale, Leipzig, Berlin, Budapest). As in any modern technology company you will find an empowering, ambitious and dynamic work environment.  
Wir sind immer auf der Suche nach Talenten, die die Zukunft der Automobilbranche mitgestalten wollen und Digitalisierung leben. Jeder Mitarbeiter:in kann bei uns eigene Ideen ins Unternehmen und in Prozesse einbringen. Du hast Fragen zum Unternehmen und zu den ausgeschriebenen Positionen? Kontaktiere uns einfach. Bei Interesse freuen wir uns über Deinen Lebenslauf.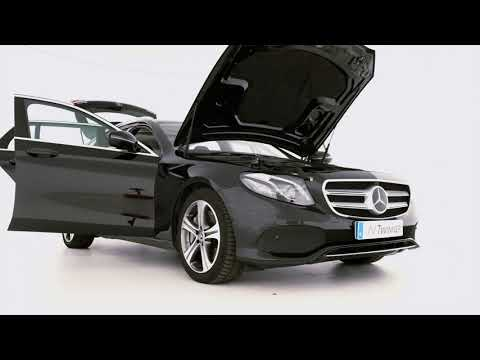 Publication date: 17-03-2023