Denodo Joins AWS ISV Accelerate Program to Expedite Sales Cycle of the Denodo Platform Running on AWS
Tue, 12 Oct 2021 12:30:26 +0200
PALO ALTO, Calif., September, 2021 – Denodo, a leading data virtualization solution provider, today announced that it has been accepted into the Amazon Web Services (AWS) Independent Software Vendor (ISV) Accelerate Program, a co-sell program for AWS Partners who provide software solutions that run on or integrate with AWS. The program helps Partners drive new business and accelerate sales cycles by connecting the participating ISVs with the AWS Sales organization.
Through the AWS ISV Accelerate Program, Denodo receives co-sell support and benefits to connect with AWS field sellers globally, who service millions of active AWS customers. Co-selling provides better customer outcomes and assures mutual commitment from AWS and AWS Partners.
Customers, including Prologis, Logitech, 2U, and many others already depend on AWS and the Denodo Platform to get the most out of their data with real-time access. Denodo advances the logical data fabric approach, which enables discovery and access to disparate data (in terms of both location and format) in a logically integrated format that is meaningful to business users, in real time, with high performance and security, without the costly delays, lack of agility, security pitfalls, and cost of physical data replication or movement.
Learn more about the requirements and benefits of the AWS ISV Accelerate Program.
"We have been observing tremendous momentum among our customers in deploying and running Denodo Platform on AWS, as they connect Denodo to many of their applications and data sources that reside on AWS," said Suresh Chandrasekaran, Executive Vice President at Denodo. "The AWS ISV Accelerate Program will help us turn that synergy into an accelerated sales cycle through the co-selling program and will bring huge benefits to our common customer base."
For more information on how Denodo is helping customers harness the full power of their data, conduct ad-hoc analysis at cloud scale, and enable self-service analytics throughout their organizations, please visit Denodo Platform for AWS | Denodo
---
Other current blog posts of the organization
Denodo Technologies GmbH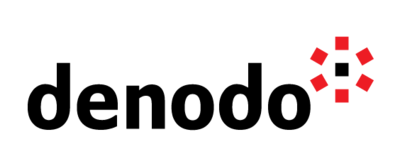 Denodo, eine Gemeinschaft, in der jeder eine Leidenschaft für Daten hat. Datenzugriff, -integration und -verteilung sind mit Denodo zehnmal schneller und zehnmal günstiger als mit jeder anderen Middleware-Lösung. Seit mehr als zehn Jahren erfahren unsere Kunden, wie effektiv der "Faktor 10" für Datenintegrationsprojekte ist. Egal ob es sich um unternehmensweite Data-Lakes, Zugriffsebenen auf Firmendaten, logische Data-Warehouses, geteilte Datenservice-Ebenen, Portale mit offenen Daten, Einzelansichten von Unternehmenseinheiten oder andere handelt.