Sommerfest am 12.7.22
Wed, 29 Jun 2022 11:25:53 +0200
Sommer – Sonne – Sonnenschein! Wir laden zum Sommerfest der Netzwerktreffen PERSONAL am 12. Juli 2022! Bei guten Gesprächen, kühlen Getränken und hoffentlich sommerlichem Wetter könnt Ihr neue Kontakte knüpfen und alte Bekannte treffen. Wir freuen uns ganz besonders, dafür die Räume und den Freiraum der wunderbar in Leipzig-Plagwitz nutzen zu können.
Alle Details findet Ihr hier: Link Sommerfest Netzwerktreffen PERSONAL
Den Direktlink zur Anmeldung gibt es hier: Anmeldung Sommerfest
Seid dabei – Ich freue mich auf unser Wiedersehen!
Eure Maria Sharichin (
LinkedIn
)
---
Other current blog posts of the organization
Leipziger Personalforum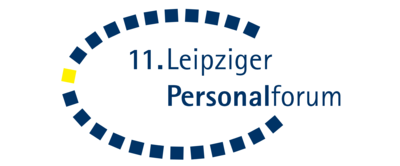 Auf dem Leipziger Personalforum, das am 7. November 2019 zum 11. Mal stattfindet, werden neue Entwicklungen, Ideen und Praxisbeispiele für eine erfolgreiche Personalarbeit vorgestellt und Führungskräfte mittelständischer Unternehmen und Personalexperten zum Erfahrungsaustausch zusammengebracht. Das Leipziger Personalforum ist eine gemeinsame Veranstaltung der IHK zu Leipzig und dem Unternehmerverband Sachsen in Zusammenarbeit mit der ZAW Leipzig GmbH und der Agentur gala royale – special events (Konzeption und Projektkoordination).